Sweet Business Opportunities In The Holiday Season
Christmas is one of the most important winter holidays in Europe and North America; various sweets and desserts are made with festive designs and holiday spirits that are delicious and ornamental; some are so beautiful that they are even used for luxury cake decorations.
Christmas is one of the most important holidays in Europe and North America. It is a time when people gather with friends and family to celebrate and enjoy hearty foods, wines, and plenty of desserts. Modern spices are common and affordable, and therefore they are widely used in desserts along with various dried fruits and nuts.
Christmas cookies and other desserts are now sold in individual serving sizes that are easy for sharing and are usually decorated with festive colors for the holidays. In this issue of Baisson's e-newsletter we discuss how Baisson machines can help you easily and efficiently make delicious Christmas treats.
Snowball Cookies And Rum Balls
Snowball cookies are little spherical treats that are rich, delicate, and usually made with butter, sugar, nuts, flour and spices. Similar desserts are called "Tea Cakes" in Russia, "Wedding Cookies" in Mexico, and also known in other cultures as butter balls and cookie truffles.
There are also non-baked versions of these cookies which are usually made with cream cheese and crushed cookie crumbs. These cookies can also be filled with jelly and coated with chocolate sprinkles to add a personal touch or expression of the chef's creativity.
Rum balls are made with chocolate, a touch of rum, and they look like a snowball cookie. However, this is a nonbaked dessert that is widely enjoyed in Europe, North America, Australia, and New Zealand during Christmas. There are also rum balls made without rum that instead use nuts or fruits suitable for younger children during the holiday season.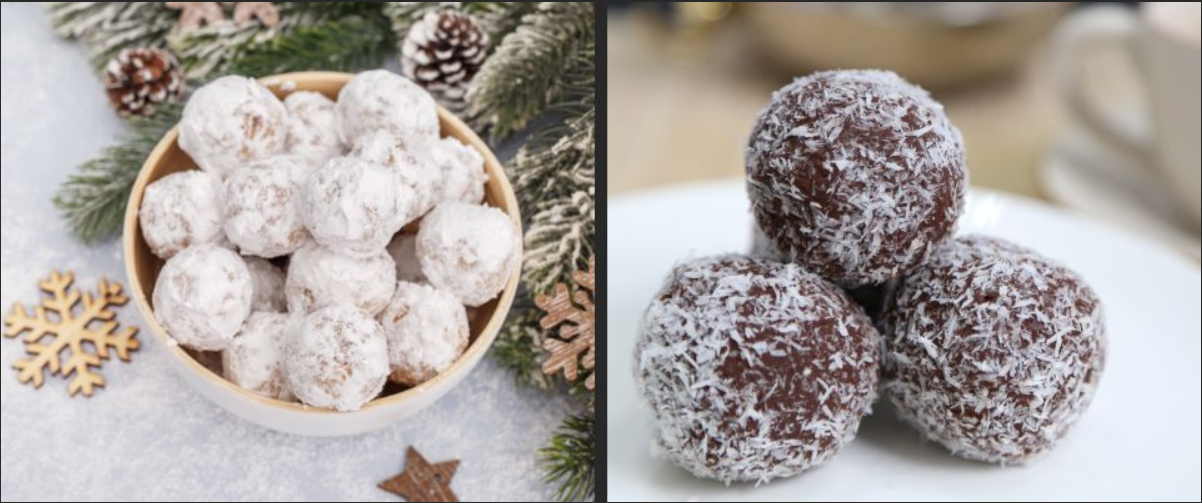 (Baisson
Automatic Encrusting and Forming Machines
is designed to process raw ingredients such as cacao powder, chocolate, butter, crushed cookie crumbs, cake, and dried fruits into dough or make chocolate mixtures into snowball cookies and rum balls.
>Learn More
)
Deep-Fried Treats For The Holiday Season - Buñuelo And Struffoli
Buñuelo is a fried dough fritter found in Spain, Latin America, the Balkans, North Africa, and some parts of Asia. It typically consists of a wheat-based yeast dough and is flavored with anise, rolled out or cut into individual pieces, then deep fried and finished with sugar or syrup. Cassava and cheeses are used in parts of Latin America, and these fritters can also be filled with cream cheese or made into savory flavors, especially popular during holiday seasons.
In many Latin American countries, crispy buñuelo is often served with a hot chocolate sauce and people believe that eating buñuelo will bring them good luck.
Regarding deep-fried specialties for Christmas, struffoli is one of the most famous Neapolitan desserts in the world. These marble-sized fritter balls are mixed with honey and stacked into the shape of a crown then decorated with candied fruits and sugar sprinkles. It is beautiful, and great fun to share with family and friends during the holiday season.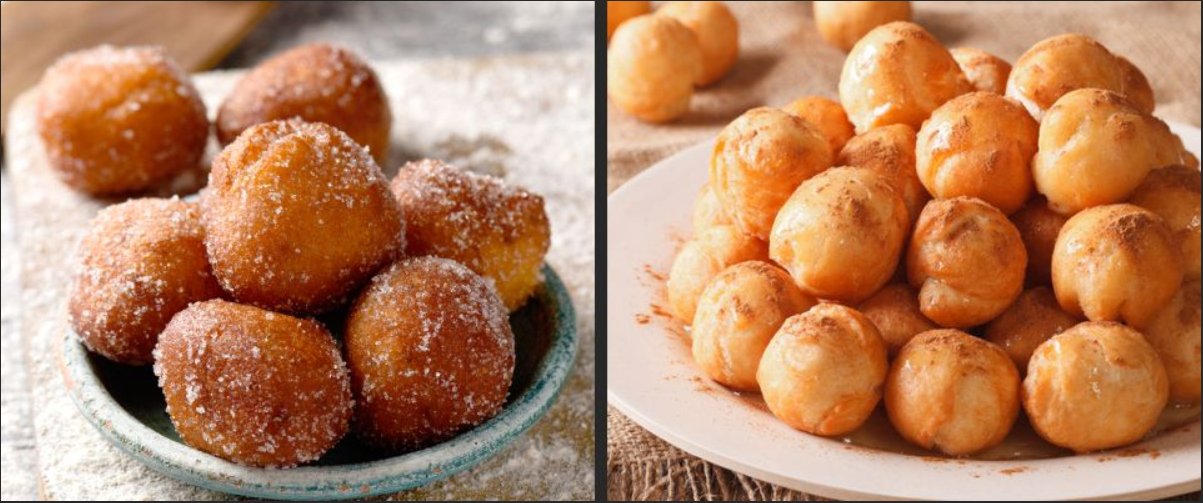 (Baisson
Multifunction Encrusting Machine
can efficiently and uniformly produce buñuelo. Baisson
Multipurpose Filling and Forming Machine
is perfect for producing struffoli.)
Nutty And Sweet Memories Of Europe - Marzipan
Marzipan is a confection primarily made with sugar, honey, and almond meal. It is very popular during Christmas time in many European countries. The origin of marzipan is probably from Persia during the time of the Middle Ages, but it is now used in bakeries for cake decorations and often formed into mini shapes such as cute animals and decorated with edible colors.
In Germany, rose water is often used when making marzipan adding a nice aroma, while in other regions it is common to use pistachio or peanuts instead of almonds to add different colors and flavors. A popular and easy to enjoy marzipan is to simply roll them into little balls coated with a combination of nuts, powdered sugar, shredded coconut, or chocolate.
(
Automatic Cutting and Rounding Machine
is the perfect equipment for producing marzipan products. BAISSON has a team of experts that can help you with recipe consultation to ensure efficiently made high quality marzipan products.
>Learn More

)
More Food Applications

We Would Like To Hear From You!Contact BAISSON Now
Let us know your needs via "Inquiry Form" below. Baisson's professional consultants will assess your product and current plan, and then have a further discussion with you. According to your situation, we will recommend a solution that is suitable for you. If you have any questions about machines and production, please feel free to contact us for further discussion.