Protein Energy Ball Making Machine
Protein Energy Ball Making Machine
Protein Energy Ball Making Machine Description:
Protein Energy Ball Making Machine was originally designed to make date ball products, after years of upgrations, the protein ball making machine is now available to make many different kinds of ball products, such as date ball, protein ball, energy ball, cookie dough ball, coconut ball, bliss ball, chocolate truffle ball, tamarind ball, cake bites, dough ball, bounty ball, rum ball, Brigadeiros, sesame ball and so on. The protein ball machine is one of our most multifunctional equipment.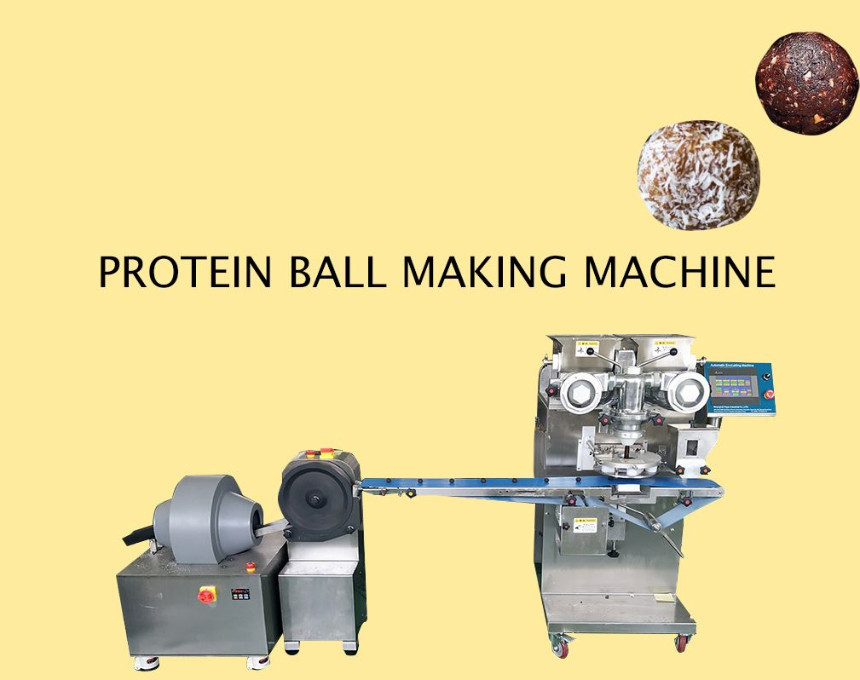 The energy ball making machine can make other food as well except above mentioned ball products, such as snack bar, falafel, meatball, fish ball, cheese ball, arrancini, coxinha, cookies, pies, buns, frozen food, etc. The energy ball machine consists of three machines: protein ball extruder, protein ball roller, coconut flake coating machine.

The protein ball extruder is the major machine to extrude and cut the dough or mixture, It has two hoppers on each side: left side for normal casing, right side for center filling. Each hopper has two spiral screws horizonally designed to extrude the materials to the rectifier, then down to extrusion pipe and nozzle, finally cutted by the round shutter. The protein ball extruder can form and cut each dough into uniform size and weight with weight erro +-1gram.

Besides, the protein ball maker machine copys manual working and uses PLC control system with touch screen panel, it is a fully automatic machine.
The protein ball roller machine is the secondary machine connected after the protein ball extrusion machine, the protien ball rolling machine adopts stainless steel structure and aluminum rolling wheel to roll each ball with adjustable speed and anti-sticky treatment. The ball diameter rolling range is 10mm to 50mm.
The coconut flake coating machine also adpots stainless steel structure and aluminum rotating drum, it can coat coconut flakes, smashed nuts, powder, seeds, and so on.
Besides, the protein ball extruder can coordinate with date bar cutting machine to make date cookies and fruit bars, and coordinate with maamoul stamping machine to make maamouls and mooncakes.
Protein Ball Making Machine Features:
1.Stainless steel 304,meets food hygienic standard.
2.Product diameter10-50mm,ratio and speed adjustable.maximum capacity 100pcs/min.
3.Automatic operation,rational structure,easy clean.
Protein Ball Making Machine Specifications:

Balls Made By Protein Ball Making Machine: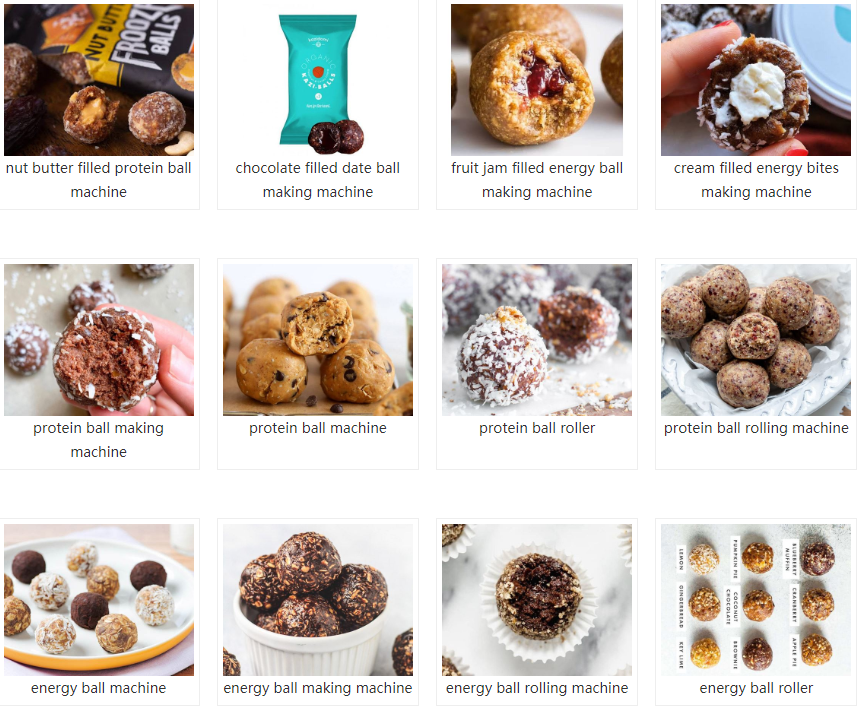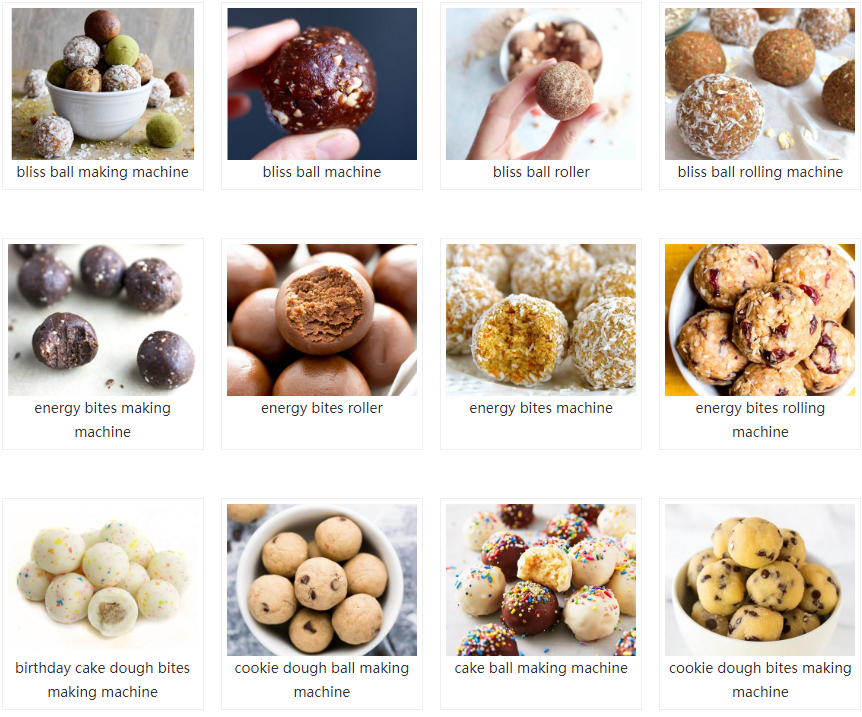 Other balls made by protein ball making machine: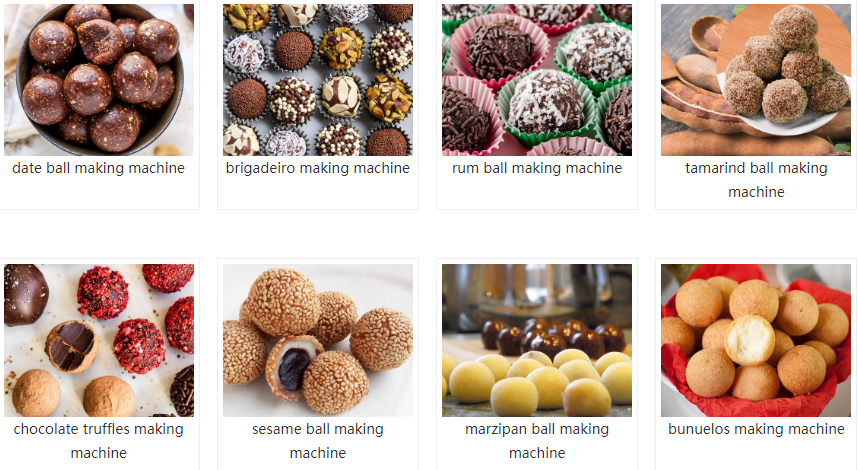 Packing
1.Outside package:Standard exporting wooden case
2.Inner package:Stretch film


After-sale Service
1.free training of machine installation,operation and maintenance will be provided by our engineer.
2.Some spare parts will be sent with the machine for free.It's available to buy the parts from us forever at low price.
3.We'll support customers after-sale forever by call,email and video etc.
4.If necessary,our engineer is available to go to the customer's factory for machine installation and adjustment.