2016 FHA ( Singapore )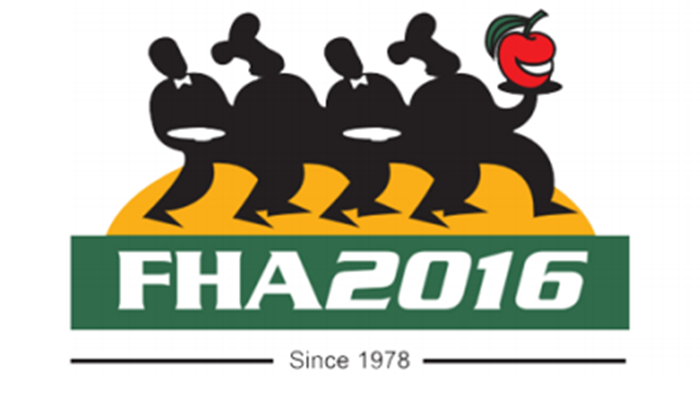 On 2016 FHA exhibition, we will show our featured machinery&lines, including kibbeh making machine, Jenny cookies depositing machine, mochi ice cream making machine, Philippines siomai making machine, crepe making machine, commercial bread making machine, etc. We look forward to your participation. Shanghai Swift Machinery is Professional China Food Machinery Manufacturer and Wholesaler, our main products include Food Encrusting Filling Machine, Commercial Bread Production Line, Automatic mochi ice cream machine, siomai making machine, Crepe Pancake Machine, bread bun machine, Cookie and Maamoul Machine.
FHA Singapore (Food&Hotel Asia, Singapore) 2016
【Exhibition introduction】
A mega trade show synonymous with the food and hospitality industry in Asia and beyond, Food&HotelAsia (FHA) has but a humble beginning at a hotel's carpark back in 1978. Through 40 years of years of evolvement, FHA has grown tremendously in tandem with Asia's food and hospitality industry, and has earned itself a reputation as the most comprehensive premier international food and hospitality trade show in the region.
This biennial event has proved to stay relevant to the Asian markets' needs. To cater to the diverse needs of its food and hospitality industry, FHA offers an extensive assortment of products and services through its 6 specialised sector's. From innovative food ingredients, Halal food and beverages, speciality coffee equipment and accessories, unique tea blends, the latest bakery equipment, the most stylish of tableware and furnishing, to disruptive technology for backend foodservice or for frontend guest experiences and many more, FHA caters to your every business needs!
To be kept updated with the latest information on FHA, return to this website frequently or stay tuned to the FHA E-Newsletters, Facebook page, LinkedIn group, Instagram account or YouTube channel.
In addition to the plethora of exhibits, a dynamic show floor awaits. FHA organizes and hosts a series of world-class culinary competitions, top-notch workshops and courses, as well as a comprehensive range of conferences, seminars and masterclasses, to complete your show experience.
We will show our featured machinery&lines, including automatic mochi ice cream machine, philippines siomai making machine, crepe pancake machine, small automatic maamoul machine, Commercial Bread Production Line, etc.
For mechanical details of our food machines&lines, please freely contact me at +8613621854025