Automatic Piaya Making Machine
Automatic piaya making machine
Baisson is a professional enterprise engaged in the manufacture and sale of Automatic piaya making machine and stuffed pastry machine.
Automatic Piaya Making Machine Description:
The automatic piaya making machine consists of main forming machine,filling machine,pinching cutter machine and flatting machine. Customer can also choose the bread dough mixer, bread dough pressing machine, bread dough divider machine, bread proofer machine and automatic bread tray arranger machine and bread packing machine as the optional equipment in the production line. The automatic piaya making machine can make piaya,hopia,french bread, loaf, toast bread, baguette, buns, burger buns, bread rolls, dinner rolls, bread stick, round hamburger bread, cutting bread, jam roll, sandwich bread, lobster bread, marble bread, etc.The fillings could be jam, chocolate, cream, bean paste, minced meat, paste mixed with small nuts (sesame, corn, peanut), etc.
Automatic Piaya Making Machine Parameter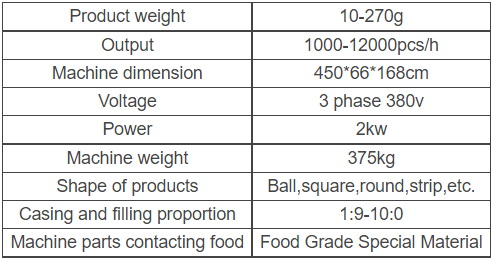 Automatic Piaya Making Machine Features:
1. High speed 100pcs/min, 1.5 times faster than the similar machine.
2. Multifunctional Function & available for making various of food, including sticky products or thin skin juicy products.
3. Made of 304 stainless steel, consistent with the International food safety standards, easy for operating, cleaning,assembling and repairing.
4. Easy to operate, PLC intelligent control system with colorful touch screen, Japanese Panasonic's or Taiwan Delta frequency convertor.
5. Wide usage. It can be used for home, factory, store, supermarket, school, dining hall, hotel, hospital etc. Can make delicious snacks for people.
6. You can enjoy 12 months warranty and longlife guidance and aftersale services for our customers, you don't need to worry about anything.
Automatic Piaya Making Machine Pictures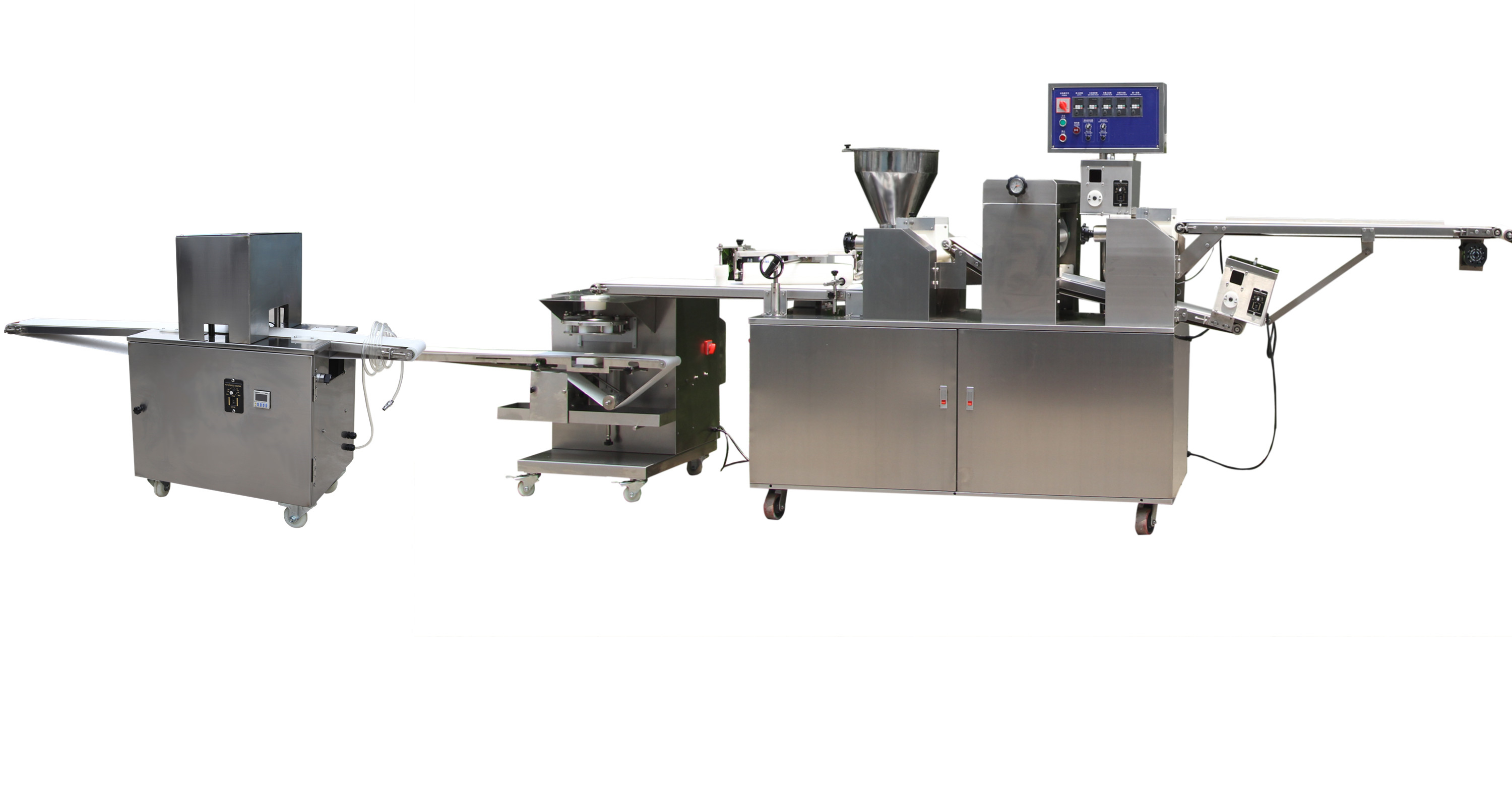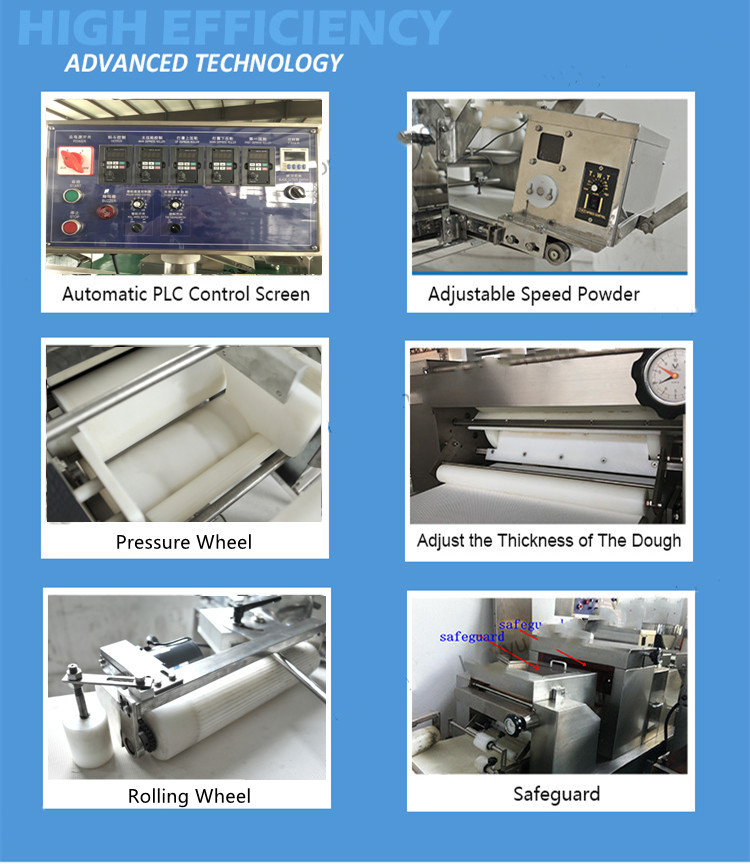 Automatic Piaya Making Machine Bread Pictures: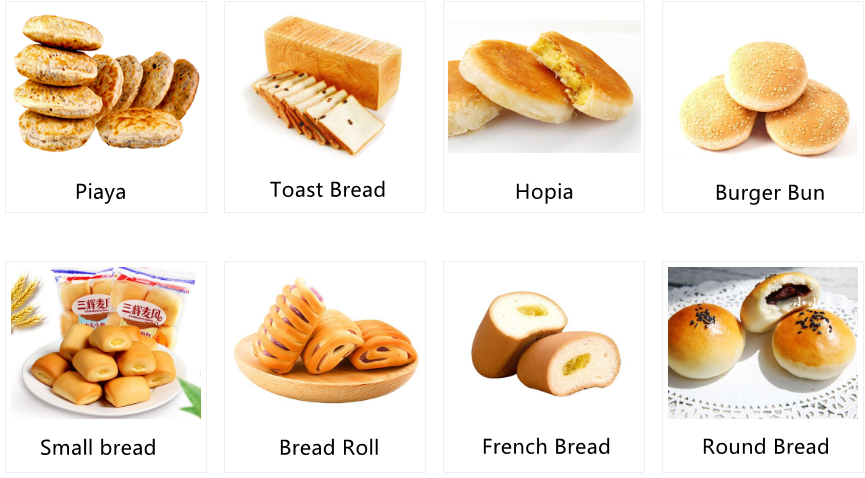 Automatic Piaya Making Machine Application
Except for making piaya,bread and loaf, the machine is also multifunctional to make steamed buns, steamed stuffed buns or called baozi, steamed bread or called mantou or momo, stuffed pies, etc.
We are the expert manufacturer on the piaya making machine,if you have any need in our bread machinery,please feel free to contact us!
Packing
1.Outside package:Standard exporting wooden case 2.Inner package:Stretch film


Automatic Piaya Making Machine After-sale service:
1.Free assembling and installation,free operation and training.
2.12months quality warranty since the date of installation.Whole life services.
3.During warranty,all maintenance and damaged spare parts for free.After warranty,all charges with cost price.
4.Support 24hours hot line service,as well as email and video communications.
5.Engineer is always available for customers'machine adjustment and maintenance if required.